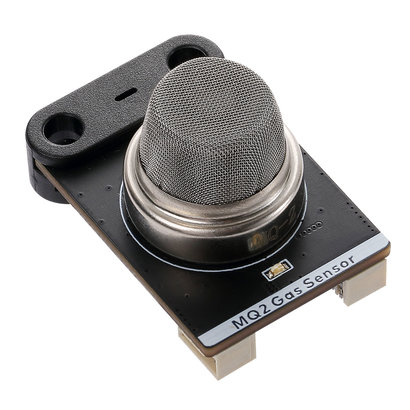 makeblock
mBuild Gas Sensor
MAK-MBUILD-S02
Availability:

In stock

Delivery time:

1-2 days
The MQ2 Gas Sensor can detect all kinds of gases in the air, such as smoke, liquefied gas, butane, propane, methane, alcohol, hydrogen, and others. ...
More information
Product description
Brand:

makeblock

Article number:

MAK-MBUILD-S02

Availability:

In stock

Delivery time:

1-2 days
Real-Life Examples
Smoke alarms detect smoke and other flammable gases in the environment.
Parameters
Size: 24×36mm
Operating current: 160mA
Heating impedance: 33Ω
Pre-heat energy consumption: < 800mW
Content
Notes
5-minute pre-heat for better performance.