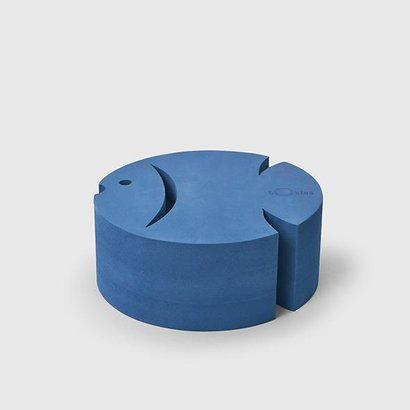 bObles
Small Fish
01-002-012-200
Availability:

In stock

Delivery time:

1-2 days
The small fish from the Danish brand bObles can be used as a ladder, as an elevation for a stool or chair or ergonomic toy. ...
More information
Product description
Brand:

bObles

EAN:

5704531007693 

Article number:

01-002-012-200

Availability:

In stock

Delivery time:

1-2 days
bObles Fish comes in two sizes which can be used in a sea of motor-skill-play possibilities. The child can play "catch a fish" by rolling the Fish and chasing it, sit on the rolling part while being in movement, or swim down the roaring river by rolling on the tummy across the curvature, strengthening the back and neck. Fish can also function as heighten to the dining table chair.
If you have more than one, you can also build a huge tower.

 Small Fish:Ø30, h 12 cm 
All the bObles products are finished by hand and none of them are exactly alike. The size may vary a bit.