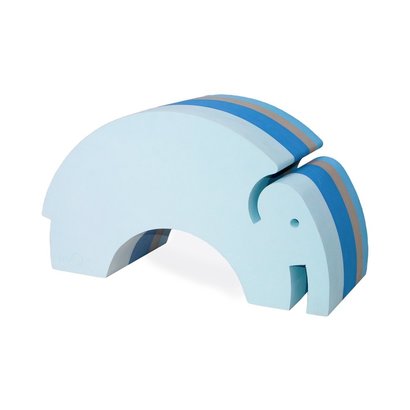 bObles
Large Elephant
01-001-024-220
Availability:

Out of stock

Delivery time:

Soon
bObles Elephant encourages creative play that stimulates and challenges the child's motor skills.
The bObles sets have been developed for intensive use and are washable. ...
More information
Product description
Brand:

bObles

EAN:

5704531007648 

Article number:

01-001-024-220

Availability:

Out of stock

Delivery time:

Soon
The elefant is used to develop balance and coordination.
The child can go on an adventure with the Elephant and tilt from side to side and back and forth through the savanna, or surf on its feet through the wild waves of the ocean. The Elephant is also great for children of all ages to lie across on the stomach or the back. Both coordination and balance is trained on the Elephant.
Bobles are made from strong EVA foam without dangerous phthalates. The surface is soft, easy to clean and leaves no marks on the floor. They are developed for intensive use and are washable. Because every piece of furniture is finished by hand, small variations can occur.
Dimensions:
height 31 cm, length: 55 cm, width 24 cm