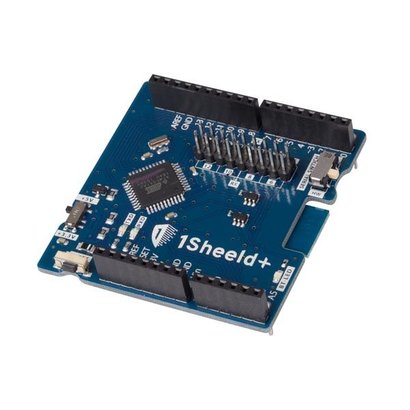 Velleman
Reconfigurable Shield ARDUINO
ARD-VMA900
Availability:

In stock

Delivery time:

1-2 days
Product description
Brand:

Velleman

EAN:

5410329667351

Article number:

ARD-VMA900

Availability:

In stock

Delivery time:

1-2 days
1Sheeld is a new easily configured shield for Arduino. It is connected to a mobile app that allow the usage of all of Android smartphones' capabilities such as LCD Screen, Gyroscope, Switches, LEDs, Accelerometer, Magnetometer, GSM, Wi-Fi, GPS, etc. into your Arduino sketch.

Currently there are more than 40 shields in 1Sheeld.

The first part is a shield that is physically connected to your Arduino board and acts as a wireless middle-man, piping data between Arduino and any Android smartphone via Bluetooth. The second part is a software platform and app on Android smartphones that manages the communication between our shield and your smartphone and let your choose between different available shields.

By doing that, you can use 1Sheeld as input or output from Arduino and make use of all of the sensors and peripherals already available on your Android smartphone instead of buying the actual shields. You can use it to control an RC car using the phone's gyroscope, or even tweet when someone enters the room!

The objective is to provide faster and cheaper ways of prototyping your Arduino projects.

What can you do with 1Sheeld?
Sky is the limit! You have a powerful Android smartphone that can be used to control your RC car, tweet when plants are thirsty, and have fun playing with your friends.

The designer of 1sheeld already developed a variety of shields for 1Sheeld like LED, Toggle Button, Buzzer, Slider, LCD, 7-Segment, Keypad, Music Player, Game Pad, Notifications, Twitter, Facebook, Foursquare, Gyroscope, SMS, Flashlight and Mic. And we have many other shields coming in the pipeline.